Dr. Hardus Strydom
Dr. Hardus Strydom started his dental journey at the University of Stellenbosch in 2000 following the completion of his B.Sc. degree at the same university. He obtained his B.Ch.D. degree (Summa Cum Laude) in 2004 and in 2005 served as community service dentist in Bloemfontein.
During this time he enrolled in a PDD in Endodontics (2005-2006) and followed that up with a PDD in Interceptive Orthodontics (2007-2008), both completed at the University of the Western Cape. He married his beautiful wife, Karen, in January 2006 and together they decided to move to the Netherlands where he worked as a General Practitioner for three years (2006-2009).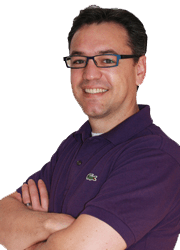 The PDD (orthodontics) rekindled his passion for orthodontics, which motivated him to start a four year full-time specialization (2009-2013) under the guidance of professor Anne Marie Kuijpers-Jagtman at the Radboud University in Nijmegen, one of the leading Orthodontic residencies in Europe.
Dr Strydom and his wife briefly returned to South Africa in 2009 for the birth of their son, Colin. In 2013 their family was blessed again, this time with a baby girl named Annabelle.
Dr Strydom has been working in private Orthodontic practice in Europe since graduating as orthodontist in July 2013, while also serving as clinical supervisor at the Radboud University in the Netherlands. In 2014 he finally decided to return to South Africa where he is currently the proud owner of Strydom Orthodontics Inc.
Associations